How to select the right skin pigment for stretch mark camouflage treatment?
December 20, 2020
If you would ask any of your friends if they have any stretch marks or scars on their body, the majority of them would give you an affirmative answer. Stretch marks develop when stretching of the skin is present. They also develop with weight gain, can be linked to genetics and many other reasons. Women are more likely to develop stretch marks because of pregnancy, but men often get them as a side effect of muscle gain. So how could stretch mark camouflage help with this?
Even tough the medical field is progressive we haven't really developed "a cure" for stretch marks yet. Yes, there are options like microneedling, lasers, some creams, but they don't really help with the discoloration of the stretch marks and scars.
Why would you want to cover up stretch marks? Stretch mark camouflage was invented to bring you new confidence, so you can feel gorgeous in your skin! It was invented so you have an option.
So, what is stretch mark camouflage? It is a pmu technique where we match the pigments to your skin tone and with the usage of a digital device we implement pigments into the skin. We cover the discoloration of stretch marks and scars with a soft pigmentation so they are less visible.
Treatment can be done on all skin colors. However we must be careful with darker skin tones as they are prone to hyper pigmentation. 
30-60% improvement can be seen in just ONE SESSION, but we recommend from 2 to 4 treatments for the best results.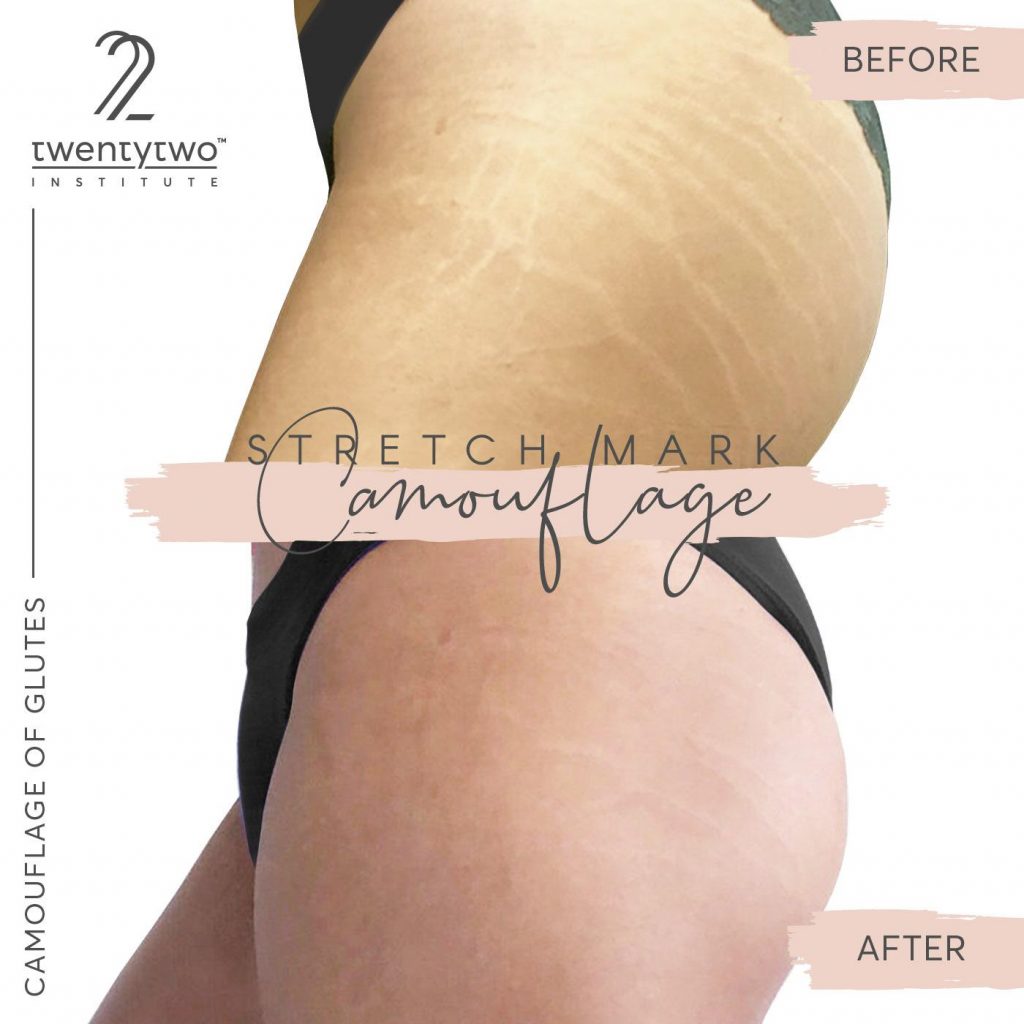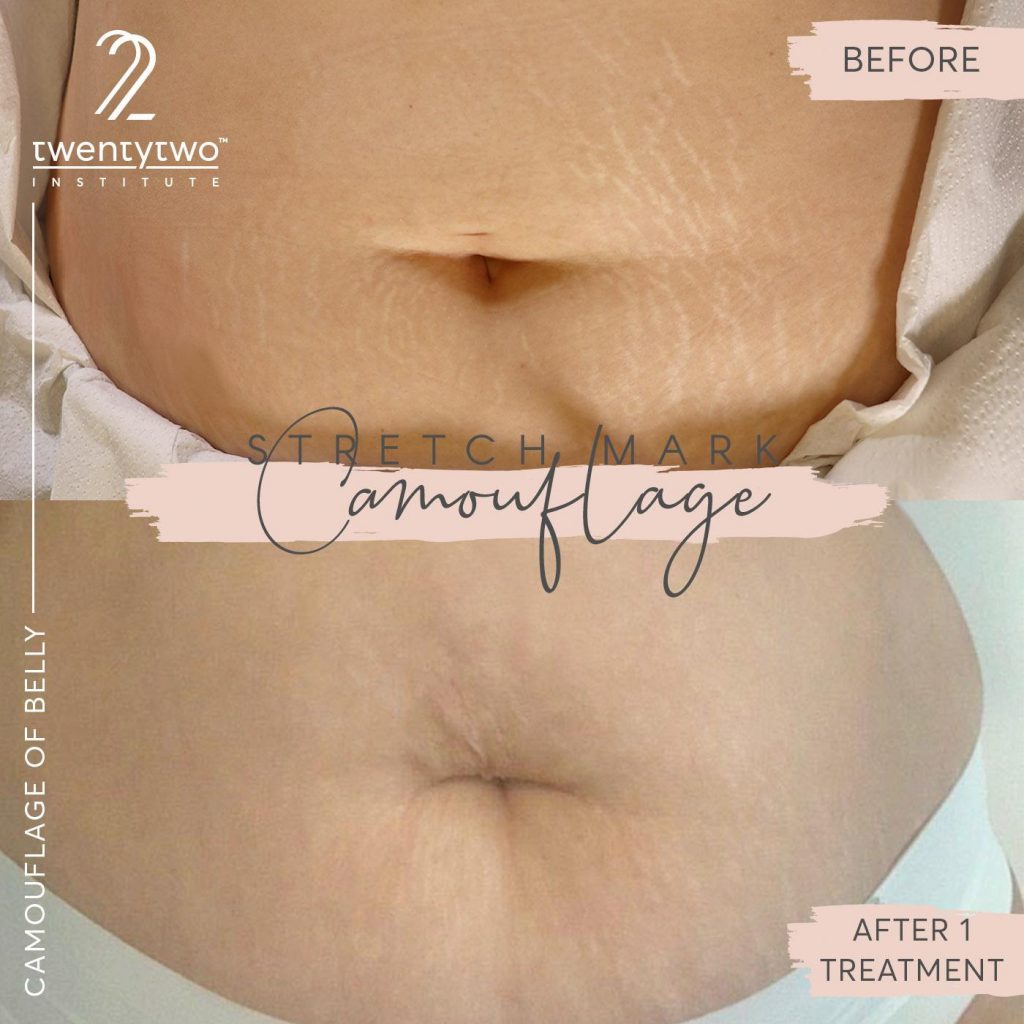 Learning about Stretch Mark Camouflage and creating online education for you has been a passion of ours. This technique is quite different from others, which are mostly used to emphasize a client's beauty. This is meant to bring new confidence to clients and make them feel beautiful in their own skin. 
The logic behind the treatment is combining several pigments one on top of the other, so their blend is as accurate as it can be.
Now, before you jump into any conclusions, let us describe how the pigmentation works.
In case you were wondering… stretch mark camouflage is not like coloring a book. Stretch Mark Camouflage pigments were specially developed for this type of treatment to gently fade and leave a soft coloration underneath your skin.
The most often question we get is what happens when you tan. You can read about that in this article.
With the evolution of permanent make up we now have the chance to camouflage the white stripes. Our CEO Tatjana Damjanović is a master on this field.
Tatjana decided to put all of her time and effort into development of the stretch mark camouflage online course. Since it is hard to travel in these uncertain times we wanted to offer online education for our therapists, who are constantly looking for new treatments.
We have been developing stretch mark camouflage online course for the past year because Tatjana really wanted to enable quality learning experience. 
Can you imagine having an interactive education where you listen to your educator and see amazing 3d graphics at the same time?
That is the approach we developed for our therapists. It is equally important for a beginner as much as an experienced pmu artist to envision what is the treatment like and what is the best way to be good at it.
So, if this sounds interesting to you, you can sign up for a free trial of our stretch mark camouflage online course. There you will see some snippets of a few sections.
Like we said, this trial is FREE and you can watch it here! -> https://22-institute.com/camouflage-trial/